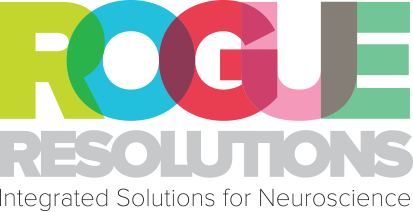 Rogue Research is a proud partner in Rogue Resolutions, a joint venture with neuroConn GmbH, a manufacturer of tDCS and EEG equipment. We are actively working with Rogue Resolutions to make our products work together to allow you to performn multi-modal experiments using Brainsight with EEG and/or tDCS. We invite you to visit Rogue Resolutions to get more information on these products. A brief summary of their offerings are shown below.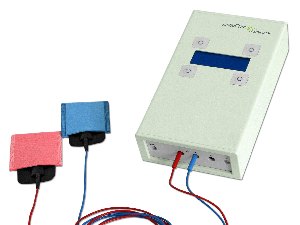 DC-STIMULATOR for tDCS, tACS and tRNS
The DC-STIMULATOR PLUS is a device for conducting non-invasive transcranial direct-current stimulation (tDCS) on people. The DC-STIMULATOR PLUS is a micro-processor-controlled constant current source. It meets the highest safety standards thanks to (hardware- and software-based) multistage monitoring of the current path. By continuously monitoring electrode impedance it can detect insufficient contact with the skin and automatically terminate stimulation, maximising subject safety.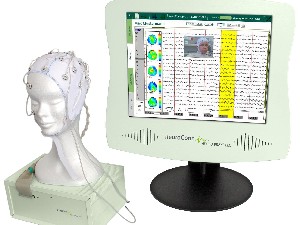 The full-band NEURO PRAX EEG direct current EEG systems measure physiological signals such as EEG, EMG and EP in the frequency range of 0 to 1200 Hz simultaneously and synchronously for all channels.
The unique amplifier technology captures EEG activities from infraslow (0 – 0.3 Hz) to ultrafast (80 – 1200 Hz) frequencies. More details at the Rogue Resolutions neuroPrax page.
In Canada, it is not considered a medical device when used in a cognitive neuroscience application. In a medical diagnostic or therapeutic application, the device requires an investigational device exemption (IDE) from Health Canada. Please contact us for details or for assistance in preparing an IDE application with Health Canada.
For more details on the full line of DC-Stimulator products from neuroConn, visit the Rogue Resolutions neuromodulation page.