Pioneers in nerve stimulation and monitoring
If you are a US customer and are looking to purchase Magstim stimulators at the same time as a Brainsight system, we can (in partnership with Jali Medical, the US distributor for Magstim) offer a combined quotation for both systems. Installation is peformed by Rogue Research while after sales support and warranty service is provided by Jali Medical Inc.
This page is designed for reference only. Please refer to Jali Medical for more details on Magstim products.
Canadian and international customers, please go to Magstim's website for more information
Please note that TMS with Magstim equipment is considered investigational in the USA.
Magstim 2002
Mono-phasic single pulse stimulator (More Info from Jali Med.)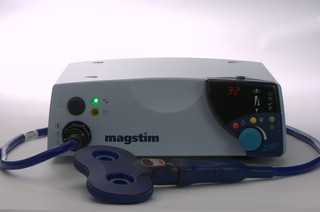 BiStim2
Mono-phasic dual pulse stimulator (More Info from Jali Med.)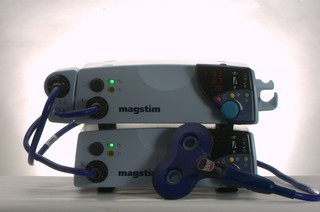 Rapid2
Bi-phasic Rapid Pulse Stimulator (More Info from Jali Med.)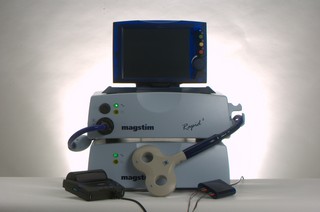 Super Rapid (Air Film Coil)
Air Cooled Bi-phasic Rapid Pulse Stimulator (More Info from Jali Med.)