If you are using macOS 10.13 High Sierra through macOS 10.15 Catalina (inclusive) and Brainsight does not recognise your Polaris camera, please check the following things:
open the Polaris Configuration window
does the 'Polaris Status' show 'No serial ports found'? (Not some other message.)
If so, it could be that you did not grant access to the FTDI kernel extension (kext). Starting in macOS 10.13 High Sierra, Apple made a change that requires users to grant a one-time permission to kernel extensions. If you upgraded your Mac from 10.12 or earlier, and were successfully using your Polaris previously, permission should be automatically grandfathered. If you are using macOS 11 Big Sur or newer, the FTDI driver is now built-in to macOS, and none of this applies.
The prompt for permission looks like this: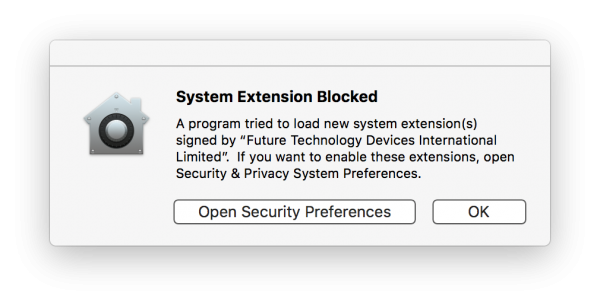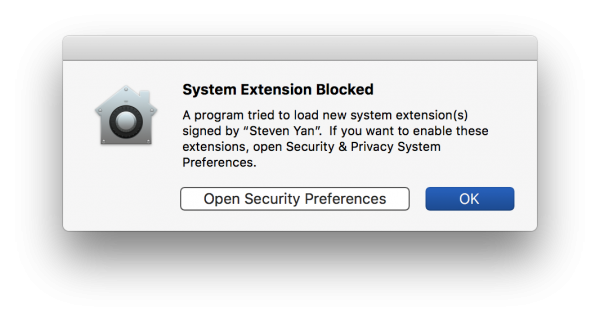 After this message appears, you have only 30 minutes to visit Security Preferences and approve.  Look for something like below: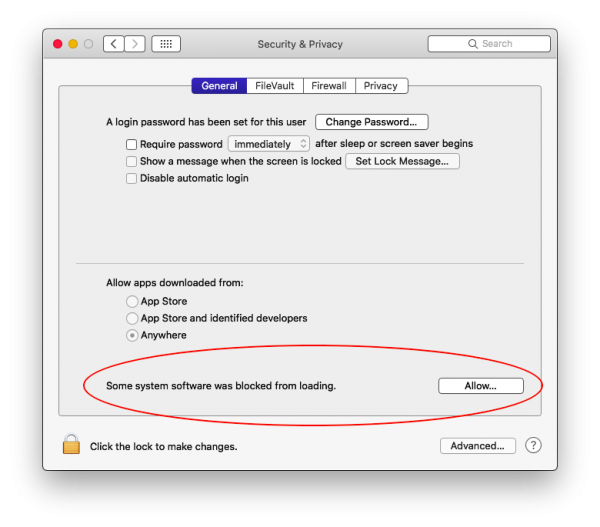 If you don't do this before the 30 minutes elapses, the easiest way to be prompted again is as follows:
Open Terminal.app (not Console.app) to get a text prompt.
Enter the command "sudo kextload /Library/Extensions/FTDIUSBSerialDriver.kext", then enter the computer password at the prompt.
From the Apple menu, open "System Preferences", select "Security & Privacy", then click "General".
Near the bottom you should see an "Allow" button, click it.
Reboot the computer.
Fortunately, you need only grant permission once, and never again.