The standard in TMS neuronavigation for scientific research.
With hundreds of clients, we apply 15 years of customer feedback to continue to deliver a simple to use yet powerful Image-guided TMS system. Here are a few of the most significant features:
Intuitive Workflow Based User Interface
The typical steps in setting up a project are laid out along the top of the main window. Setting up from loading images to performing TMS can be done in as little as a few minutes.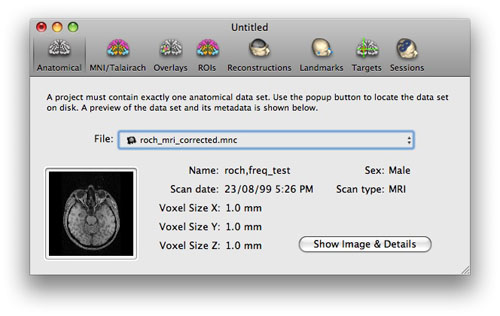 Multiple Image File Formats
In addition to DICOM, MINC and Analyze, Brainsight supports PAR/REC, NIfTI-1, Siemens .ima, and BrainVoyager™ VMR and VMP.
Improved MNI/Talairach Space Support
Use the manual tool or import a matrix from MINC tools or SPM.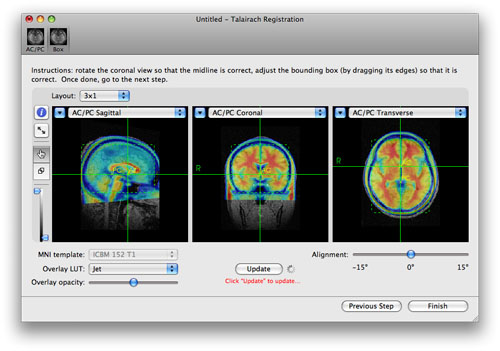 Multiple Overlays
Load multiple overlays. Overlays need not be re-sampled if the registration matrix is available in the image headers, or if the matrix can be entered manually. Change the colour LUT, copy the legend to the clipboard for publication are some of the new features…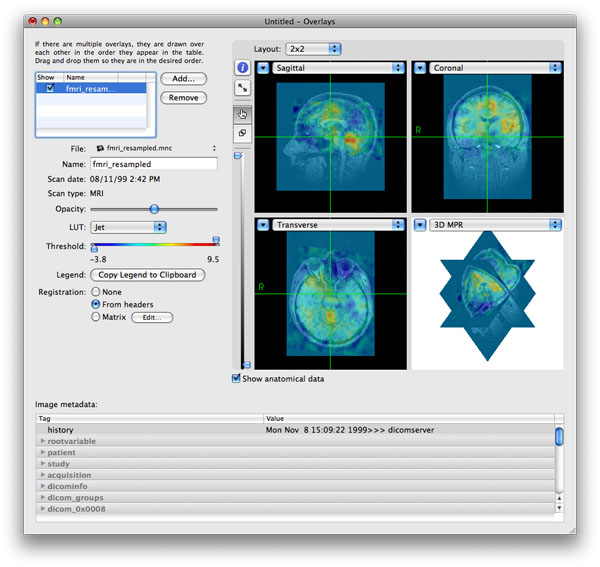 Region Paint Tool
Paint a region for use in the 3D reconstruction module, or simply to highlight a structure. Export to NIfTI file for use in other software.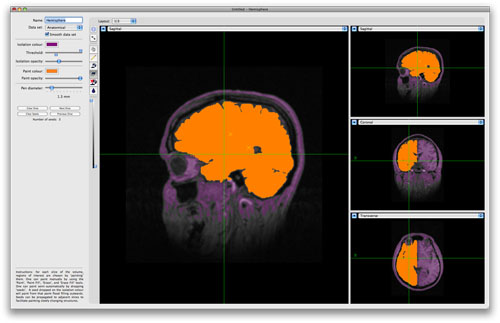 Automatic Curvilinear Reconstruction
Yes, we finally did it! Drawing those curves are a thing of the past. Set the desired stop depth and step size and let us do the rest. Reconstruct the whole brain or just a hemisphere. For other structures, use the region paint tool to delineate the structure (e.g. cerebellum) and we can use that to generate the curvilinear.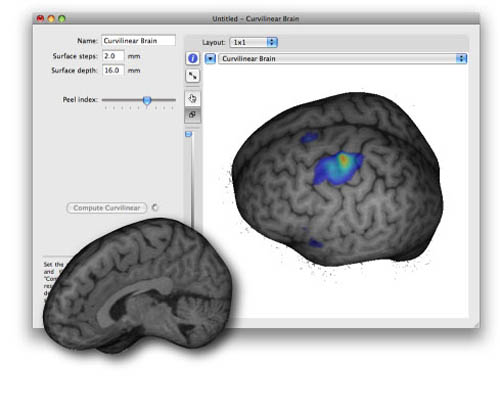 Automatic Skin and Surfaces from ROI
We've made the skin reconstruction even easier than before. We've also added the ability to build 3D surfaces using the results from the region of interest (ROI) tool, so you can display anything and everything you want.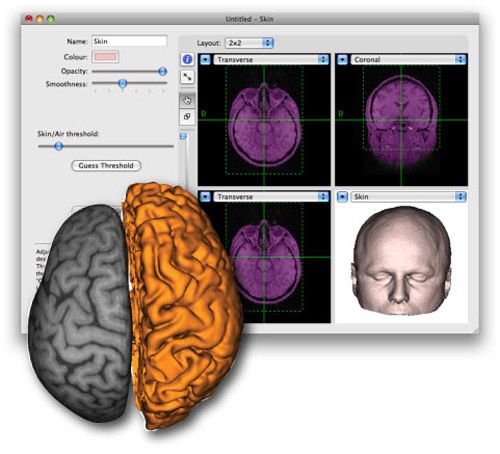 Better Targetting
Drop markers or trajectories anywhere based on anatomy, functional peaks or using MNI or Talairach coordinates. Tweak approach angles or planed coil orientation easily with the built-in controls. Easily create and manipulate square or round grids and place them on the scalp or the cortex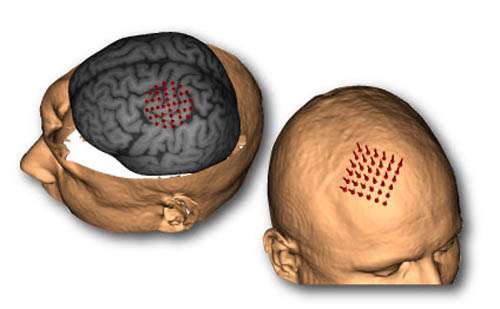 TMS Session Tools
Performing the TMS session is easer than ever. Use the built-in voice recognition, Apple Remote, or TTL footswitch for single user operation during the entire process.
The new display configuration tools allow you to set up the screen any way you like. Use the pre-defined layout or change it to suit your preferences.
Use the same project file for multiple TMS sessions. All data acquired for each session is tagged to the session, so you can review individual sessions or combine them later for group analysis.
If you are using our mobile computer workstation and a supported TMS device, you can automatically record the settings of the TMS device for each pulse.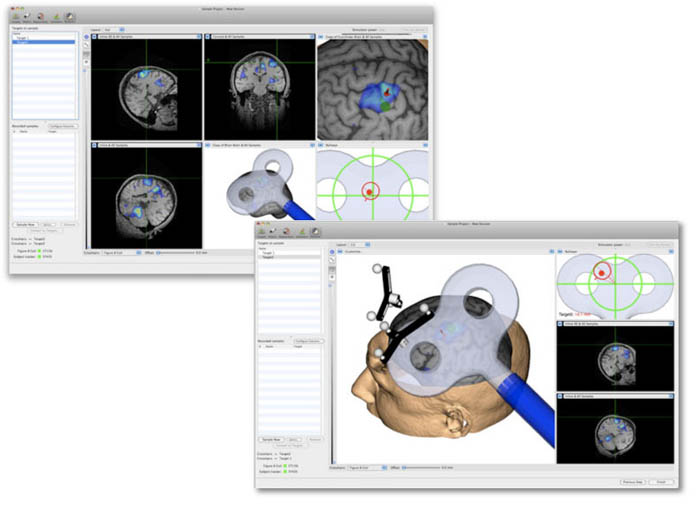 Built-in EMG for MEP
Using our optional computer cart with built-in 2-channel EMG device, you can automatically record MEP responses during your TMS experiment.